The UCF Korean Cultural Club gathered at the Memory Mall on Thursday night to film their first live dance cover in front of an audience.
Passers-by watched as the group of seven students, all dressed in various purple attire reminiscent of the artists they impersonated, danced in unison to a catchy Korean pop song.
"We mainly cover K-Pop songs, and we also hold workshops where people can learn," said Riley Beaulieu, human communication specialist and coordinator of the club's dance team.
Beaulieu became the club's dance coordinator in the fall of 2021 and started the cover team last spring. She said having the team practice and film in front of others in public was a new experience.
"It was the first time we had toured with an audience," Beaulieu said. "We never advertised for people to come and watch it. It helps the energy of the dancers to get feedback from the audience."
The group rehearsed and danced to their song choice "GingaMingaYo," which was released in February this year by South Korean girl group known as Billie. The video was filmed using an iPhone and gimbal rented from the library and operated by freshman forensic science and dance team member Aisha Ahmed.
"We just started doing dance covers, and it was really fun to be a part of that," Ahmed said. "Especially sometimes being the cameraman."
The band greeted and chatted between takes with the small group of students who came to watch them perform.
"What was good was that there were a lot of people who came that we knew," Beaulieu said. "They were ready to cheer us on. We also had a lot of people stop and look at us, which was really nice."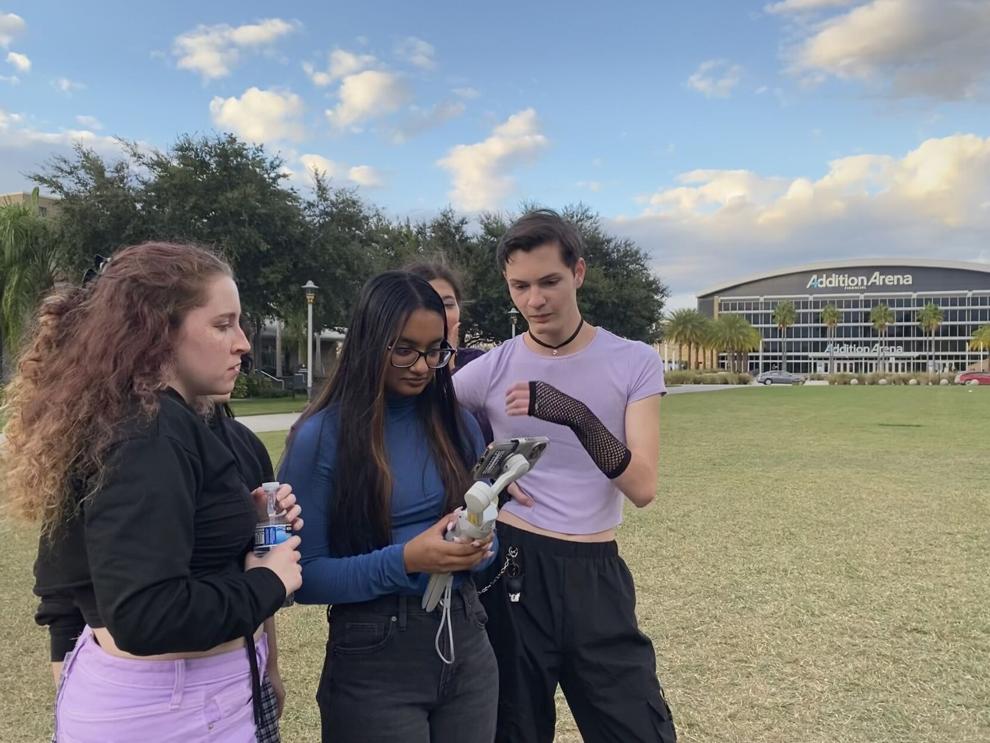 Samantha Medina, a second-year health science student, is a member of the dance team. She said the club's dance team allowed her to connect with other students interested in Korean culture and dance.
"Coming to UCF, I was able to share that with everyone around me and be able to dance with other people," Medina said.
A few members of the club's dance crew also performed alongside the UCF Tae Kwon Do Club at Tuesday's UCF Homecoming "Knights Got Talent" event in their second live performance – and won the first. place at home.