Content of the article
Carveth Culture Club is studying Poland in January, a country close to my heart.
Content of the article
I lived in Poland for 26 years and left in the summer of 1986. After living in Italy in a refugee camp for 18 months, we arrived in Canada in February 1988. The Poles left the country for different reasons, but mainly because life was hard under the communist regime.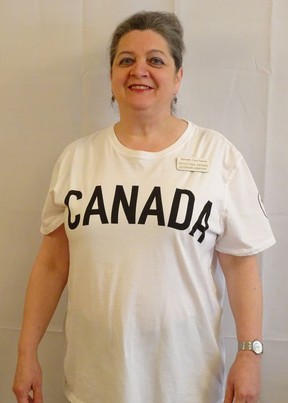 I really liked Poland. It has beautiful landscapes, lakes, mountains and 800 km of sandy coastline. Deciding to live in a foreign country is a big step and sometimes you have to sacrifice some things. I miss my two brothers and their families, my friends and some foods that I can't buy or make here like some kind of bread.
I also miss Polish culture and traditions such as Name Day (Imieniny). Poles celebrate their name day by commemorating the saint whose name they bear. The names associated with each day are listed in all calendars in Poland, so the name of the day is often more important than the birthday because everyone remembers it. Mine is March 13 and on that day I get cards, phone calls, emails from my family and friends in Poland. So is my birthday from my family and friends in Canada.
One of the biggest differences between Poland and Canada is size. Canada is 32 times larger than Poland. Meanwhile, the population of Poland is 38.2 million people, about half a million fewer people live in Canada. Ontario is 3.5 times larger than Poland. Wow!
Another big difference between Poland and Canada is the weather. Canada does not have four seasons as diverse as Poland. Here, I find that we have two seasons: summer and winter, with two weeks of spring and two weeks of autumn. The winters are neither long nor cold and there is not much snow. Summers are dry, not wet.
Content of the article
The history of Poland begins in 966 and is long and complicated. The country was divided between Russia, Prussia and Austria into three distinct phases, so it did not exist as a free nation until the end of World War I, which was 123 years.
The Polish language is very difficult and is listed as one of the hardest languages ​​to learn. It is the third most difficult language for English speakers to learn. The Polish alphabet consists of 32 letters, English has 26.
Food is an integral part of Polish culture. When people find out I'm Polish, pierogis are often mentioned, but there's so much more to Polish cuisine. Polish dishes take hours to prepare. I always cook from scratch, simply because that's how I was raised. When I lived in Poland, there were no frozen foods, canned foods, etc. I taught my sons to cook the same way. They appreciate that, but I remember my eldest son was in his sophomore year of college and he called me one night and asked, Mom, why didn't you ever teach us how to make Kraft Dinner? I was puzzled and he explained to me that his roommates had finished dinner and he was still cooking.
One of my favorite Polish traditions is the first day of spring when we made an adult-sized straw doll out of colored ribbons, then set it on fire and dropped it in a local river to say goodbye to the winter. When I went to school, teenagers used this tradition to skip class that day. Strangely, we were never reprimanded for this.
Another interesting point, picking wild mushrooms at the end of summer is a popular family activity in Poland. Even children learn to distinguish an edible mushroom from a poisonous one. I didn't like "mushrooms", but I loved eating them.
Content of the article
Greetings in Poland are simply hello and hello. There is no politeness, "How are you?" That's why I don't usually ask people in the morning, "How are you?" I'm just saying hi, which doesn't mean I'm being rude or mad at you. The answer will be honest if you ask a Pole: "How are you?" We are unlikely to answer politely: good, good or ok. If I'm having a good day, I'll let you know. Otherwise, be prepared to listen to me when I talk about the weather, bad traffic, boring politics, or problems at work. It's not that we're complaining, we just like to tell you what's going on.
Poles are friendly, family oriented, honest, traditional and the men are very chivalrous. I look forward to sharing my love of Poland with the Carveth Culture Club this month.
by Krystyna Sikora, Carveth Care Center Activities Helper