Dublin is home to tens of thousands of international students. So, what is it really for a visitor who arrives in the capital? Having experienced the strange tapestry that is Irish life for a year since leaving California to study at UCD, Riley Glaister-Ryder teaches vital lessons to those who decide to move. Photography: Miguel Ruiz.
When I moved to Dublin during the summer of 2021, I decided to dive head first into the trip with no great expectations. I did very little preparation before boarding my one-way flight, certain that any preconceptions would be cause for disappointment.
Crossing the street on my first day living in Dublin, I almost got hit by a double decker bus because I was looking left instead of right. So maybe I should have done some research!
Less than five minutes later, I was standing at a bus stop outside UCD waiting for what Google Maps told me was the 155 bus to Ikea. 20 minutes have passed – and so has the 155.
"Maybe he just didn't see me," I thought to myself. "There are bigger problems in the world. You almost just died.
Another 20 minutes passed and another bus passed. I remained persistent. I really wanted to finish my Ikea expedition — partly because I'd slept the night before on a DIY sheet, made up of several tied t-shirts. Erasing all traces of stupid American from my accent, I politely asked an approaching woman if she could say, "How the hell do you get those buses to stop?"
She held out two fingers and, as if by magic, the oncoming bus stopped. I made a mental image of his hand in my brain for future imitation before jumping on board. That's when I learned what a Leap Card was.
I went to Ikea the next day.
INFECTIOUS FAMILIARITY
I spent nearly a year in Dublin – and I'm still learning to get by here every day. For example, I recently learned that "living in Dublin" takes on a special new meaning when campus housing prices skyrocket and you move north from Belfield.
I can confirm two stereotypical truths: yes, the Irish love their Guinness; and yes, they use the term "craic" in conversation. No, you shouldn't say "craic" in your American voice either, unless you're ready for everyone to burst out laughing.
If I had to give international students one piece of advice, it would be this: always check Google Maps. Dubliners are more than willing to help. They will give you the surname of the person you are supposed to turn to; the street that should not be taken; and finally the not-so-useful exhortation to "just carry on".
Dublin is a city after all, and although not large by world standards, over 10,000 international students call my campus home. This level of diversity invites a constant influx of cultural conversations, giving the city a quality of endless expansion.
There are also times when Dublin feels like an intimate small town. Exhibit A: Hang out with your Irish friends who seem to know everyone in town and watch them greet strangers like childhood friends.
This kind of contagious familiarity can engender a strange sense of loneliness for Americans like me, whose daily life consists of a constant unfamiliarity with the people around us.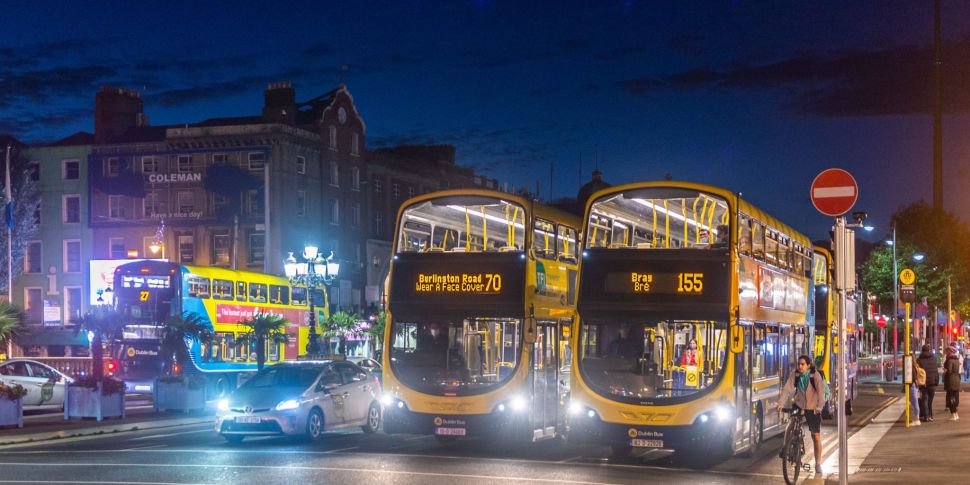 VIBRANT CULTURE
Here's a tip: if you ever find yourself on campus and want to make a friend of a stranger, approach them and let them know you know Aoife.
Everyone loves an Aoife, has known an Aoife or is an Aoife. Works like a charm.
As for nights out, ditch your fantasy of dancing the night away in a traditional Irish pub. If you want to be friends with real Irish university students, tune your ears to EDM and stop watching so many romantic comedies. It's not a leap year.
I was drawn to this country for its greener pastures, cheaper tuition, and—coming from SoCal—to experience the seasons. After a year of living here, I'm pretty sure Ireland is green somewhere outside of the city centre, and despite rents in Dublin having soared to an exorbitant degree over the past year, you can experience the four seasons in one day!
So Dublin is a terrible place, isn't it? Far from there. In fact, the culture shock of living in Dublin as an international student has transformed me. Nothing could have prepared me for Dublin's vibrant culture and its many colorful characters. I now remember smiling at strangers on the street; I thank the bus driver on the way down; I remember not being in such a rush to go through life; and I have an instinctive death grip on my phone at all times.
Newsflash: They're not really going to call a friend. I learned that the hard way.
Read more stories about students in our brand new issue, available now.